Bob S'57 and Gladys Erickson consider charity their "seventh child." Their estate plan provides scholarship funds for Bethel Seminary students now and in the years to come.
By Cherie Suonvieri '15, content specialist
May 11, 2020 | 9 a.m.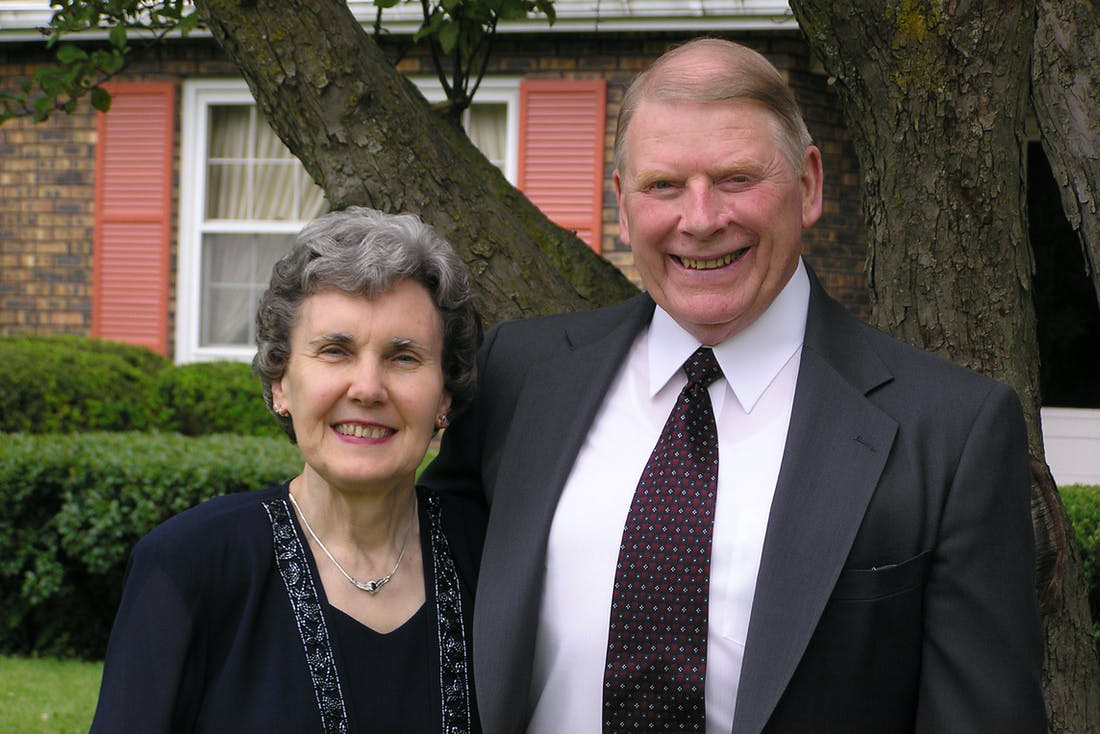 Bethel Seminary alumnus Bob Erickson S'57 spent 50 years teaching in the department of biblical studies at Judson University and never missed a class—not only because he took attendance seriously, but also because he enjoyed every minute of talking with young people about the Bible. Though he retired in 2013, Bob and his wife Gladys have continued to support students' ability to earn a Christ-centered education by designing and funding a scholarship for Bethel Seminary students through their estate plan.
"Today, the average pastor's age is in the mid 50s, which is a very serious statistic. It means that fewer people are going into Christian ministry, and it needs to be addressed," Bob says. The Ericksons' scholarship, also known as the Christian Scholars Program, provides financial support to students from Judson University or Chapelstreet Church who further their education at Bethel Seminary. "We're trying to help meet the growing need for pastoral ministers while also reducing the student debt they'd accrue."
The Ericksons consider giving to charities as their "seventh child." In the past three years, they've started making annual fund distributions to their six adult children, and they're able to support the three institutions together with the same amount they support each individual kid. Their estate plan will provide for a similar gift in the future.
Bob's passion for ministry dates back to his teenage years. He remembers becoming a Christian as a junior in high school in Duluth, Minnesota. In his yearbook, he'd noted that he aspired to go into Christian ministry or biblical teaching, so he went on to earn his bachelor's degree and teaching certificate at University of Minnesota Duluth. Then, on Easter Sunday morning in 1953, he met his wife Gladys on the way to church.
They married after Gladys finished nursing school, and then they moved to the Twin Cities where Bob attended Bethel Seminary. Bob graduated in 1957, and soon after, the Ericksons moved to the Chicago area where they served at a mission church called Hillside Baptist.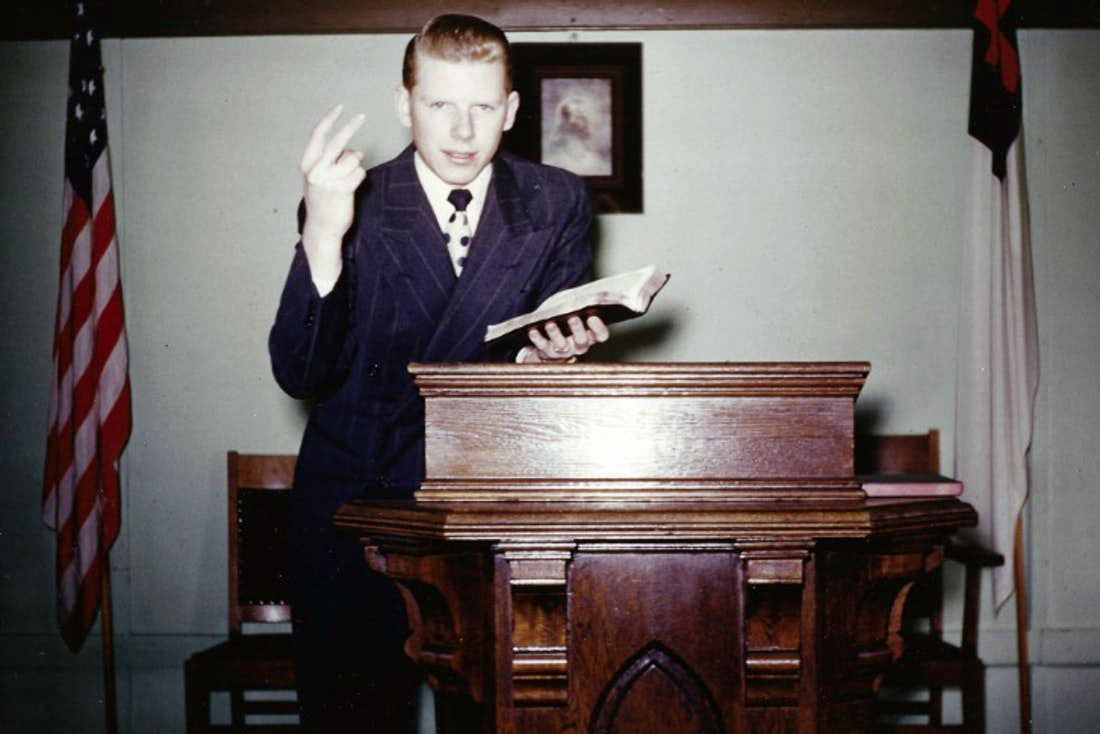 In 1961, Bob started teaching Greek at the Northern Baptist Theological Seminary in Chicago. "At one time, I was terrified of Greek," he says, remembering the nerves he felt before his first New Testament Greek class at Bethel Seminary. "But then I ended up teaching it!"
Then when the undergraduate portion of the school moved to Elgin, Illinois under the name of Judson College, the Ericksons followed. There, Bob would continue his work as a professor and Gladys would start the campus healthcare center and serve as the college nurse. "She went to the drug store with $35 from the treasurer of Judson College and was asked to buy the supplies they'd need for the health center," Bob recalls. "She did that without ever complaining that it wasn't very much money to start a health center."
While working at Judson, the Ericksons considered buying a house, but didn't have enough money for a down payment. Bob had another idea brewing, though. Bob and Gladys, together with Bob's office mate at Judson and his wife, decided to pool their resources to build two four-unit apartment buildings. "We had a lot of sweat equity in it," he laughs. During construction, Bob remembers writing Greek sentences on the underlayment. "If someone tears up the floors, they're going to find some Greek written on the 4x8 sheets of plywood."
"I feel we've honored God's call and he continues to call us to use what funds we've been given to give back."
— Bob Erickson S'57
The Ericksons lived in one apartment building, while their friends and business partners lived in the other. Those first two apartment buildings laid the foundation for them to acquire others in Elgin, some of which they built with the help of their children. They were also able to open a Christian book store, which Gladys operated, in addition to serving as a nurse at the college.
During his years teaching at Judson, Bob also took a class on investing. For one of his assignments, he was to make a mock investment of $50,000 and monitor the outcomes. But instead of treating it as an assignment, Bob took $50,000 and actually invested it, and they still have some of the securities today. "Our teaching salaries were always modest, but by the so-called miracle of compound interest and time, we were able to accumulate more funds over the years," he says. "And my wife and I are concerned about giving before we leave."
The Ericksons say they're very excited about "the synergy" of their planned estate gift—the way that it ties together three institutions that they love. To them, giving of what they have, whether it's their time or financial resources, is all part of the work they feel called to as Christians. "I feel we've honored God's call and he continues to call us to use what funds we've been given to give back," Bob says. "We're happy followers."